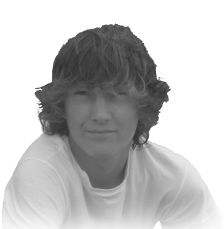 David King
The Seeds of Mustard Ministries was born out of the death David James King. In September 2009, while members of King family were on their first mission trip in the Dominican Republic, their 16-year-old son was ushered into heaven. David had been in a single vehicle car accident while the rest of his family was learning of the great need of Dominican children and families in poverty. As God opened the eyes of believers to a new level of Christian responsibility, David's eyes opened to heaven. At the age of 16, David accepted Christ as his Savior in August just one month before his death. The family immediately sensed a strong connection between the timing of his tragic death and the great needs of God's people in the Dominican Republic.
It was during this time of grief that the family felt led by the Holy Spirit to continue the work they were doing when they received the news of David's home going. As friends and family gathered around the King family, God began planting seeds of ministry into many other hearts, as well. The idea of setting up a trust or education fund in honor of David was sown into friends' hearts. Trusting God's word, "For we know that God works all things for the good for those that love him and have been called for His purposes," Romans 8:28, Seeds of Mustard Ministries was created. Seeds of Mustard partnered with Rainbow Families and began donating money and life items to the children of the Dominican Republic out of funds collected from David's death and from contributions from friends.

With a desire to help families and children in crisis situations both locally and abroad, the vision came to create a way to permanently aid those in need with life supplies and financial assistance. It is with those needs in mind that Seeds of Mustard has opened Thrift 2 Gift (formerly Thrift 'n Gift), located at 900 East Chatham Street in Cary, NC, 27511.